KORFBALL, what?
10 April 2023

10:00
What it is, how to play, why everyone should try it.
Starting new things can be daunting for anyone, let alone children. For us, and for many, we don't want to fail, or try something new and feel silly if it doesn't work out. But sometimes, we find places and opportunities that allow us to by get past all the worry and anxiety of trialling new things. Enter Korfball!
Korfball is gender-equal team sport that looks a little like a combination of netball & basketball. It's the worlds only mixed-sex sport. By passing and quick movement, players must elude their personal opponents to shoot the ball through a korf – the Dutch word for basket.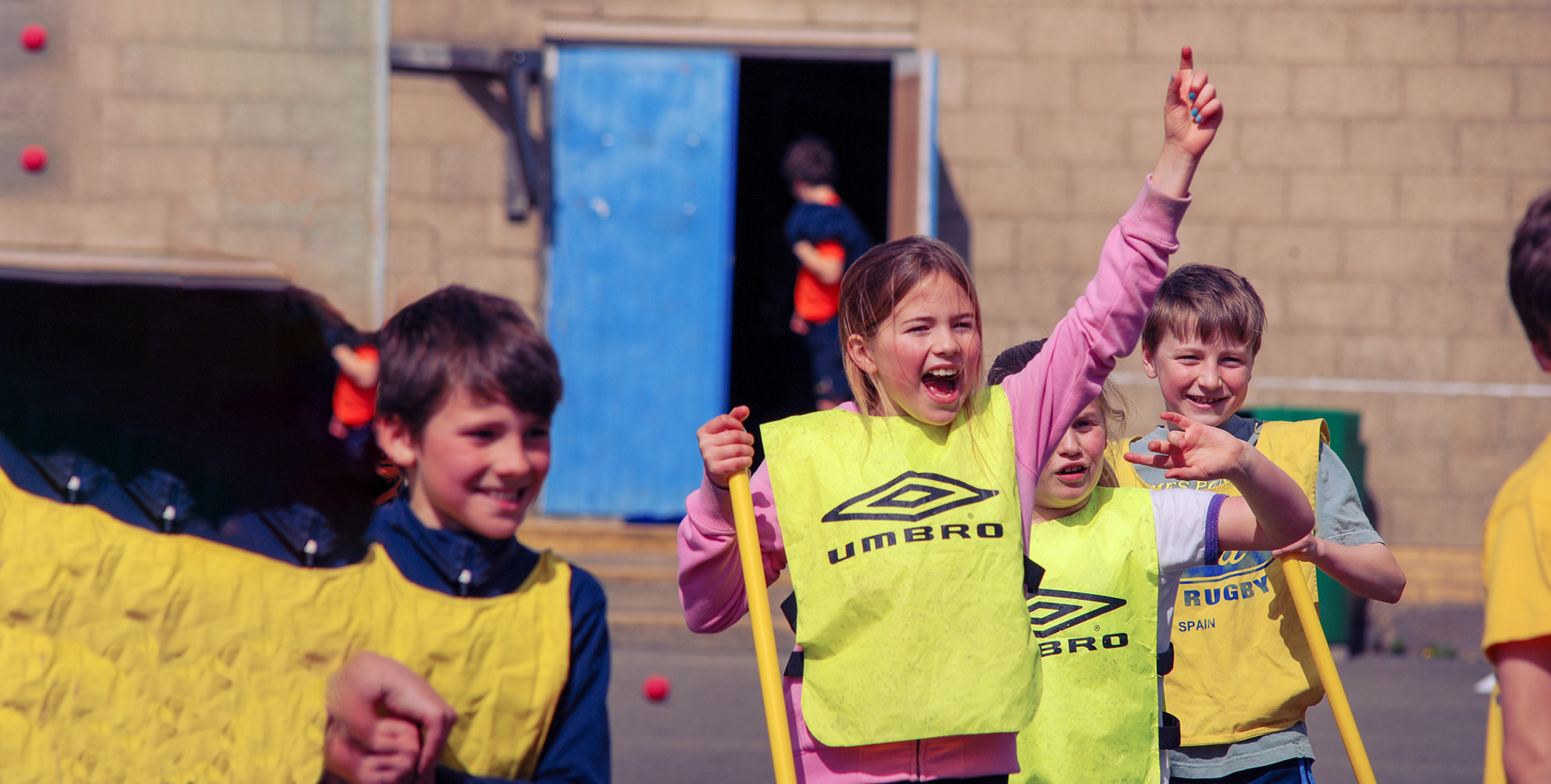 Children need safe spaces to 'try', to 'fail', and to 'learn', and Korfball provides that with its core value of teamwork that prioritises team participation over individual performances. Solo play is outlawed and so it gives us a wonderful opportunity to find value in every single player regardless of their height, jumping ability or speed.
We've been running it over the last 3 weeks in a school with 28 first languages, where ease of access is paramount. Korfball ticks all those boxes – with its bright yellow visible hoops that are adjustable, allowing multiple ages and abilities to engage from day one.
We've had such fun learning the sport, and failing as we go!
It's played all over the world, but why check out a Sportily Korfball group near you and #giveitago.
For adults, why not check our Gloucester Lions Korfball club and go along to one of their games, or 'Beginners welcome' sessions. Details here: https://www.meetup.com/meetup-group-gloskorf/
Gloucester Lions Korfball Club https://www.facebook.com/gloskorf/
Korfball England https://englandkorfball.co.uk/