10/10 Easter holiday clubs
25 April 2023

10:00
We had such a wonderful time over the Easter holidays running sports camps with children across the county.

16 camps took place, with every camp including a hot meal for the children who attended. It was so good to see children having such fun and making new friendships too.
We love this picture of Reuben showing off his handmade Easter card.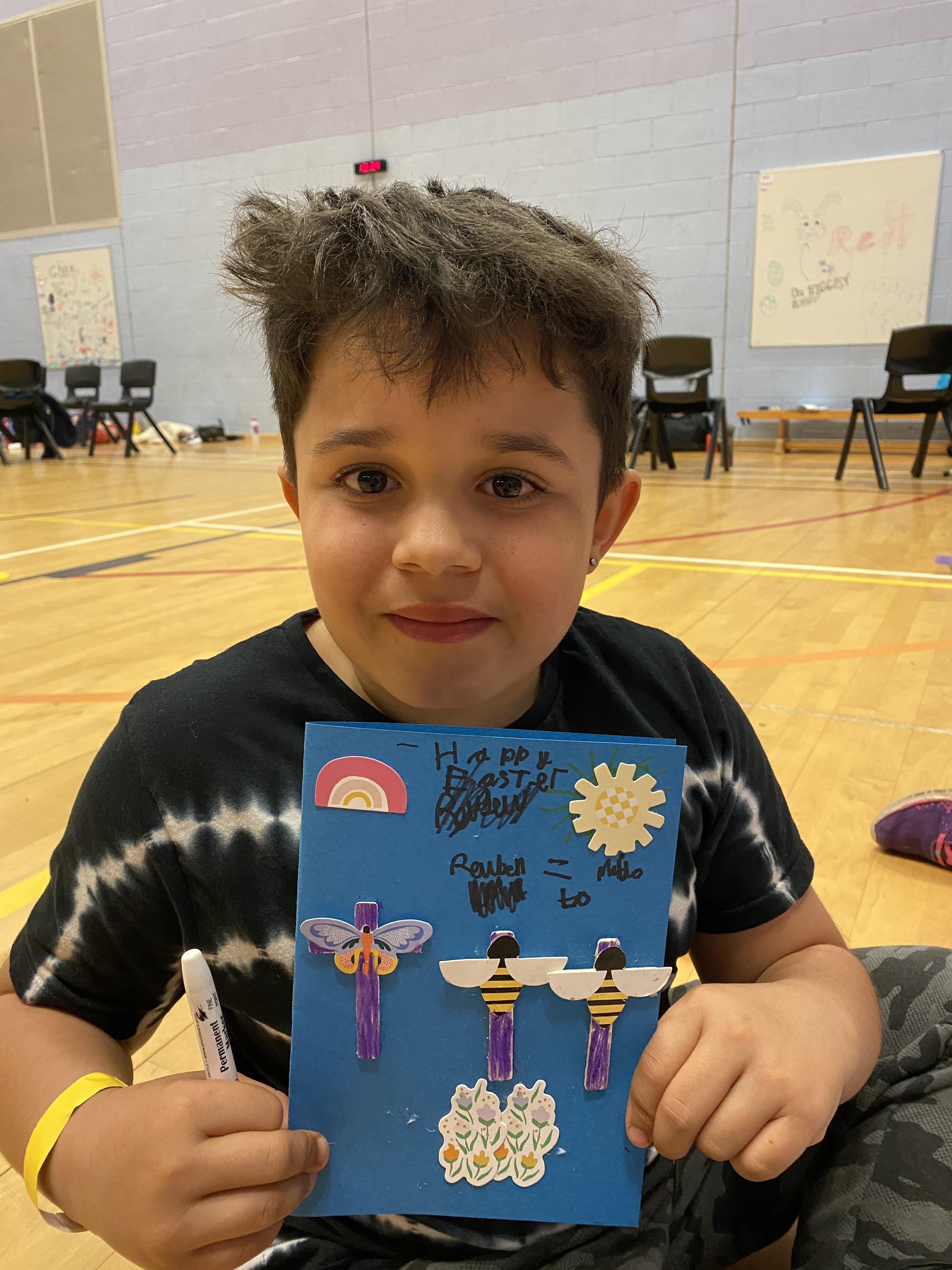 Here are some highlights from across the sessions:
"One little girl was so shy she wasn't sure about joining in, but an older girl befriended her and helped her through the day. Before long, they were great friends and got involved with every activity. So great to see kindness and compassion being shown." "10/10 holiday club! The children responded brilliantly to the organised games as well as space for free play. We had already seen around 9 of them at other activities this week – it's great they're so engaged." "All of the children said that they had a really good time. There was quite a large age range from year 1 to year 6, but they worked really well together and had fun."
Head to Facebook and share what your children thought if they attended any of our sessions.
Click here to see what's going on in your area this term, we'd love to see you!