Quickfire questions with our newest team members
19 October 2023

10:00
Is there a better way to get-to-know someone than finding out about their most embarrassing moment and their go-to karaoke song?
Maybe! But we're going with these amongst a round of quickfire questions with two of our newest team members, Apprentices Victoria and Adam, who've settled in really well so far.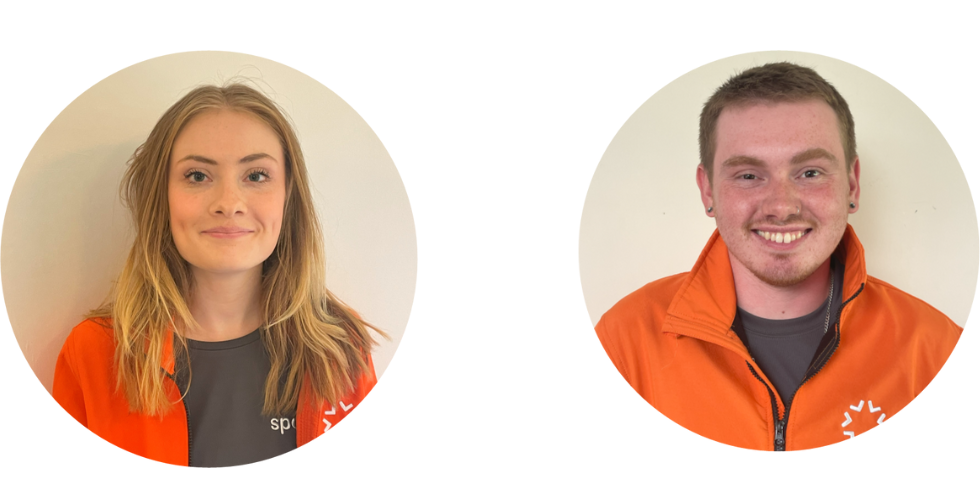 Victoria Adam
Age
21
24
Where you're from
Born in Scotland, raised in the Lake District
Illinois, USA
Favourite colour
A really dark green - almost black
British racing green
Favourite sport to play
Netball
Football or rugby
Least favourite sport to play
Snooker - does it even count as a sport?
Lacrosse
Go-to karaoke song
Murder on the dancefloor, Sophie Ellis-Bextor
Piano man, Elton John
Fave celebrity
Maggie Smith
Jack Grealish
Last google search
Vegan Bean Chilli Fries
How to work out circumference of a circle 😂
Guilty pleasure to watch on TV
Law and Order SVU
Celebrity SAS: Who Dares Wins
If you had to change your first name, what would you change it to
Clarissa
Dafydd
Early bird or night owl
Night owl - I cannot function without a cup of tea in the morning
It depends
Sport you want to try
Cross country riding
Murderball
Most embarrassing moment
Doing a radio interview at 8am in the bathroom because I overslept and forgot about it - Was this her recent interview for Sportily on BBC Radio Gloucester? I guess we'll never know!
Waving back at someone who was waving to the person behind me 😅
You can find Victoria in North Glos and Adam in the Forest of Dean so why not head over to their local Facebook groups and give them a warm welcome!